Here is a little about me.
First of all another embarrassing photo!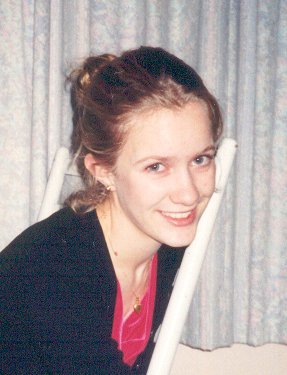 I have just finished my A levels. My favourite subject was Art.
Travelling in style to our leavers ball this summer.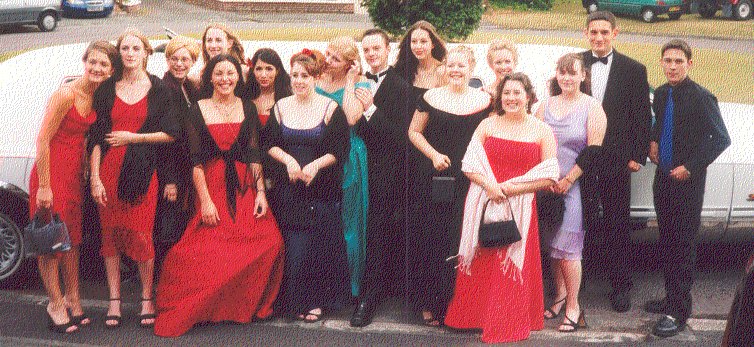 I was born in Manchester England in 1983 and moved to Hartford in Cheshire (about 15 miles from Chester) in 1990 at the age of 7. I have one brother, Jonny, who is two year younger than me.
And here is my best friend Jennie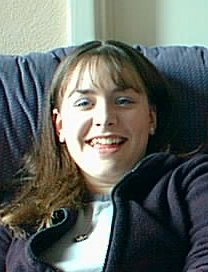 Jen is also currently on a gap year. She has been working with young people in a church in Annapolis, near Washington DC, USA.
I have a place at Reading University for October 2002 to do a BA with QTS for primary school teaching specialising in Art. I love working with children.
Here is a piece of artwork I did for my A level.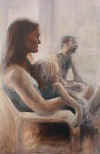 (click the photo to see a larger version)
On the left is my cousin Jenny with my cousin Hannah on her knee. On the right is my uncle John, Hannah's dad.